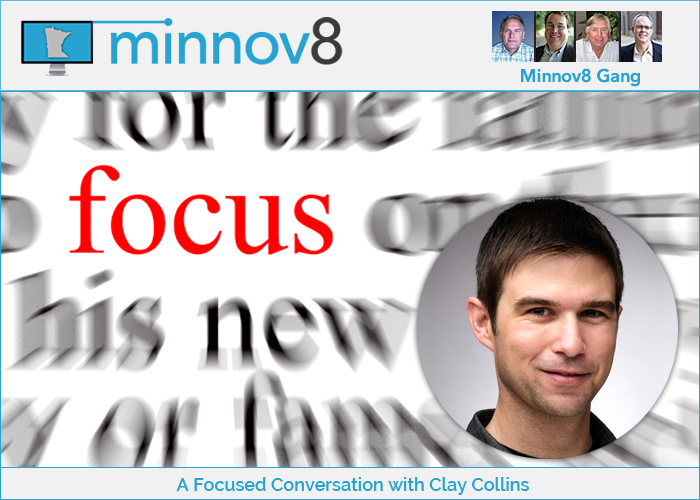 We cover multiple tech stories from around Minnesota and elsewhere, but our guest this week is the CEO of the hot startup LeadPages, Clay Collins (Twitter). Hear him talk about his company and their focus, the space they're in, and their upcoming conference. The Converted 2015 conference is also focused on the "high road" of marketing conversion, instead of just another "pitch-centric" venue with speakers touting their latest features and functionality.
Hosts: Steve Borsch, Tim Elliott, Graeme Thickins and Phil Wilson.
Music: Slow Day Blues by John Giacomo Parisella under a Creative Commons License.
The Podcast
Podcast: Download (Duration: 1:06:32 — 38.6MB)
Story Links
Past Week's Top MN Stories
Guest
Other Top Tech Stories
Cool Thing of the Week
Upcoming Events