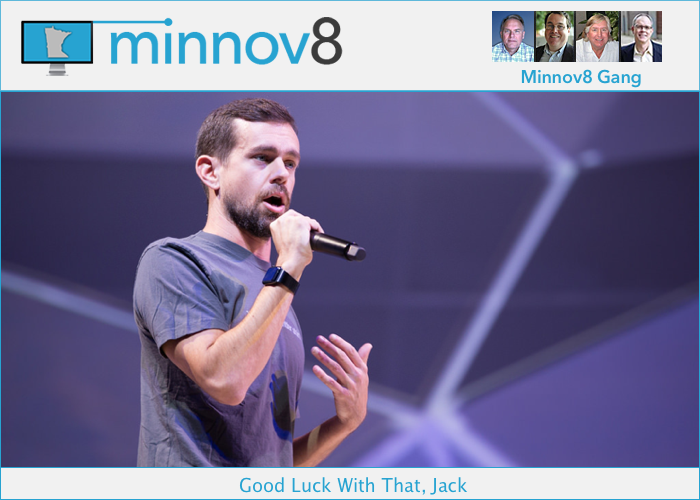 We discuss the top stories of the week including Jack Dorsey of Twitter's "reset" with developers which the Gang is not optimistic of success, the top holiday gifts according to Best Buy, Target's retail startup accelerator, and much more.
Hosts: Tim Elliott, Graeme Thickins and Phil Wilson (Steve Borsch is off).
Music: Nothing Much by My Bubba & Mi under a Creative Commons License via The Free Music Archive.

The Podcast
Podcast: Download (Duration: 58:06 — 33.7MB)

Story Links
Past Week's Top MN Stories
Event Recaps: MinneAnalytics; SMBMSP
Other Top Stories
"YouTube Red" offers premium YouTube for $9.99 a month, $12.99 for iOS users

"There is a big catch about that $9.99 price: $9.99 will cover Android, desktop, and the mobile Web, but if you want iOS support, the price goes up to $12.99/month. Apple takes a 30 percent cut of all subscription revenue on its platform, and Google is passing that cost directly onto the consumer."

Cool Thing of the Week
Upcoming Events