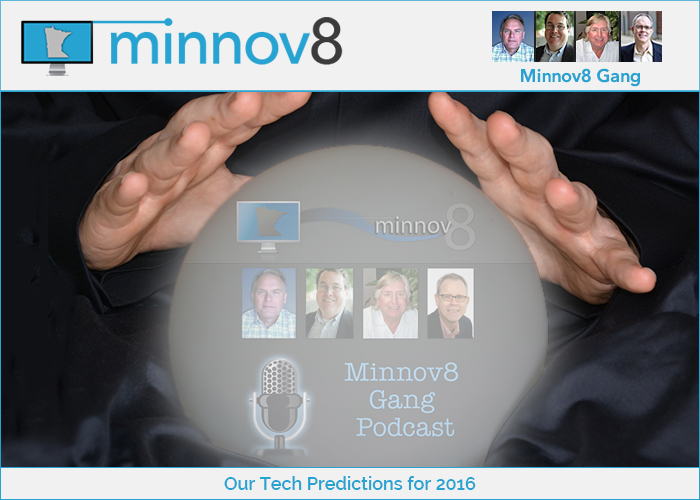 It's our annual predictions show and, while we cover a handful of Minnesota and other top tech stories this past week, we focus on our "hits and misses" from predicting 2015 and then jump in to our 2016 prognostications.
Hosts: Steve Borsch, Tim Elliott, Graeme Thickins and Phil Wilson.
Music: Exploding All Over You by East Village Vampire under a Creative Commons License
The Podcast
Podcast: Download (Duration: 1:10:45 — 41.1MB)
Story Links
Past Week's Top Minnesota Stories
Other Top Tech Stories
Discussed During Our Predictions
Listen to the podcast for our 2015 recap as well as our specific 2016 predictions.
*Zoltar is from the movie BIG with Tom Hanks. Disclaimer: None of our predictions were made using Zoltar or any other fortune teller-like technology, though Phil Wilson may have consulted his magic toad.
Upcoming Events