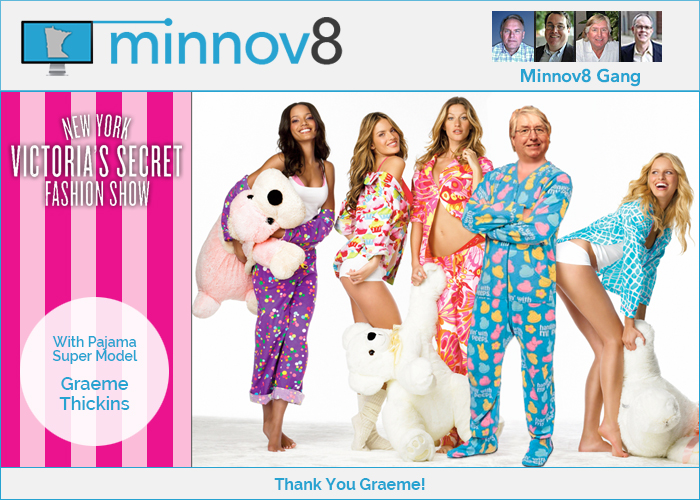 It is with equal measure of sadness and deep appreciation that we say "so long" to Graeme Thickins (LinkedIn; ; Twitter; his blog) as an ongoing host of the Minnov8 Gang podcast. Like many of us the acceleration in his business, involvement as a board member for the wildly successful big data group Minneanalytics, alongside all of his other commitments, have made carving out the time to prepare and record the podcast just too much.
Graeme was one of the co-founders of Minnov8 and has been podcasting with us since we started in June of 2008 (hear that first show, and all of our other hundreds of shows, located here in our podcast archive). Besides podcasting nearly every week (and sometimes from his car, connected to Wifi in the cabin, when up at the lake) Graeme's also written many posts; liveblogged events Minnov8 covered; interviewed startups, CxO-level company executives, and shot video. But mostly it was his deep and analytical understanding of the venture capital space and startup world that brought a unique perspective to this show.
That…and his energy, wit and willingness to be the butt of our "Photoshop jokes" all too frequently. So no…he's not actually going to be modeling jammies for Victoria's Secret, but we couldn't help ourselves poking fun at him just one more time!  😉
Thank you Graeme.
Hosts: Steve Borsch, Tim Elliott and Phil Wilson.
Music: Transatlantic Metal Blues Collabortion with Tom Adams by A to Z Guitars under a Creative Commons License
The Podcast
Podcast: Download (Duration: 51:31 — 30.0MB)
Story Links
Past Week's Top Minnesota Stories
Other Top Tech Stories
Gang Mentality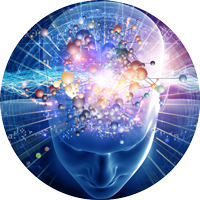 Cool Thing of the Week

Upcoming Events