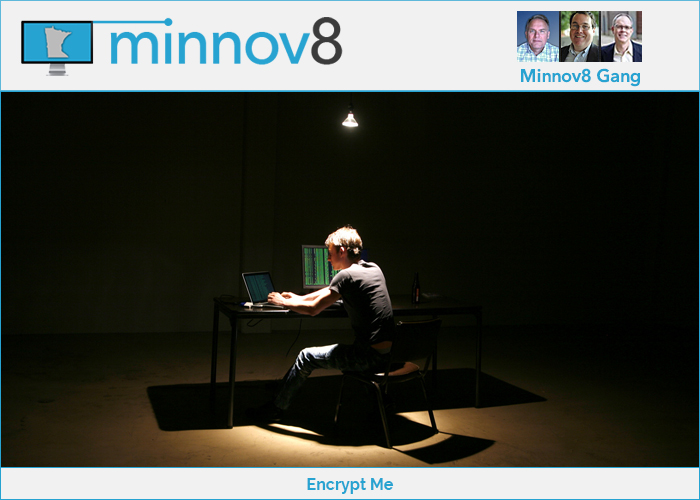 THE big story of the week has to be the Apple/FBI dust-up over the court-order demanding Apple decrypt the iPhone 5c of the San Bernadino shooter. The three of us stand by Apple, who is pushing-back to NOT build a tool to decrypt that phone, all while the Dept. of Justice is now shoving to get Apple to comply. It's complicated, but we talk about that—and a whole lot more—on this week's show.
Hosts: Steve Borsch, Tim Elliott and Phil Wilson.
Music: Bonaparte's Retreat by Walker Winn under a Creative Commons License

The Podcast
Podcast: Download (Duration: 41:22 — 24.1MB)

Story Links
Past Week's Top Minnesota Stories
Other Top Tech Stories
Steve's Security Tip of the Week
Practical tips to keep yourself from getting hacked (inspired by this post):
Cool Thing of the Week
Steve: 256GB thumb drives for under $50 at Staples!

Upcoming Events