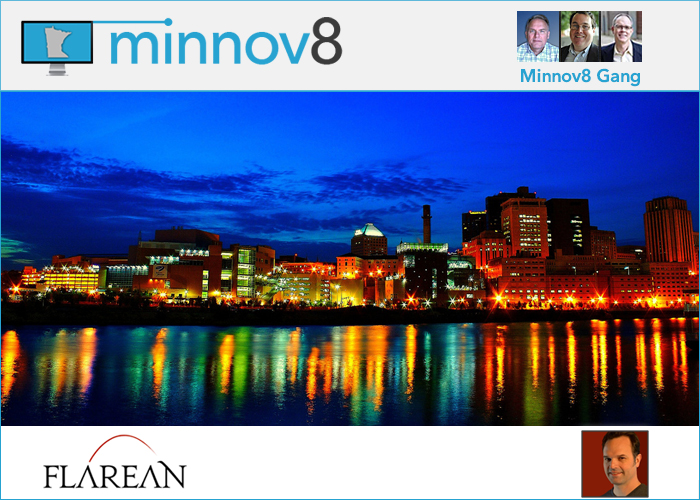 Our guest host this week is our good friend Julio Ojeda-Zapata. Besides enjoying his guest-hosting on the podcast, we were particularly interested in an article he wrote on Flarean, a St. Paul-based startup (see St. Paul tech startup's mission is to light the way – literally ).
This post title about "light up the night" is a bit of a misnomer since they've been out testing stuff at night since they're in stealth startup mode. Flarean's vision is, "…to have every street, every home in America and the world connected by beautiful products that save lives and inform people about public safety." It's a big vision with a strong purpose and some cool technology to back it up.
Joining us as our guest this week is the founder and CEO of Flarean, Jason Barnett. Find out what they do, how he started it, his team, and where they're headed next (and it's much more than lights at night!).
Hosts: Steve Borsch, Tim Elliott, Phil Wilson and Julio Ojeda-Zapata
Photo credit of downtown St. Paul: Tony Webster via VisualHunt.com / CC BY

The Podcast
Podcast: Download (Duration: 1:00:02 — 35.8MB)

Story Links
Past Week's Top Minnesota Stories
This Week's Guest… Jason Barnett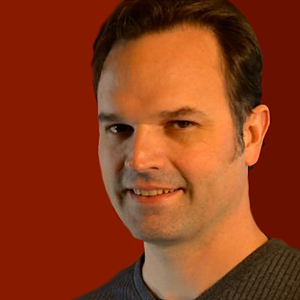 Known as an Innovator, Leader, and Disruptor, Jason Barnett – Founder and CEO of Flarean takes pride in founding companies that will change the world and improve people's lives.
His background in the arts, technology, media and social organizing along with his expertise in forging new paths and opportunities have previously lead to the founding of TheUpTake.org, a nonprofit online video news gathering and broadcasting organization.
His passion for finding and building new concepts lead him to establish Flarean.

Other Top Tech Stories
Cool Thing of the Week

Upcoming Events