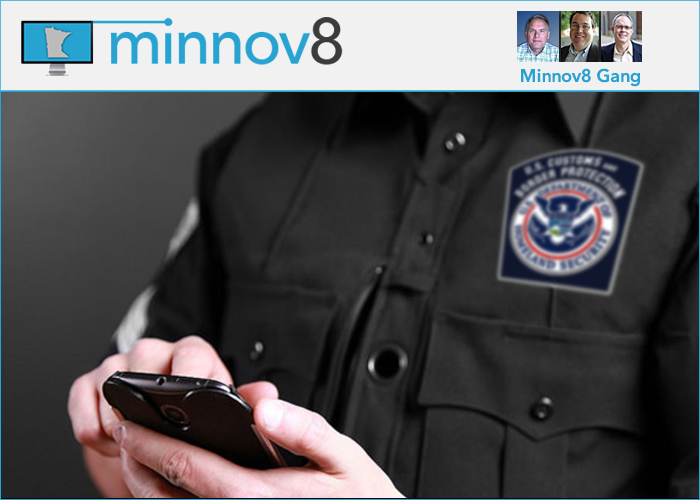 Are you a U.S. citizen? Then you should know that, if you travel internationally, when you come back to the U.S. you may be forced to reveal your device passwords (e.g., smartphone, tablet, laptop) as well as providing U.S. Customs and Border Patrol officers with passwords to your social media and other accounts.
Farfetched? Nope…read this article to get one tech guy's perspective on what happened this past week to a NASA guy who is a U.S. citizen: I'll never bring my phone on an international flight again. Neither should you.
Update: Here is the Department of Homeland Security Privacy Impact Assessment for the Border Searches of Electronic Devices (PDF) which, by the way, has not been updated since 2009.
Hosts: Steve Borsch, Tim Elliott and Phil Wilson
Music: Hop Skip And A Jump by DJ Ecklectic Mick under a CC by 4.0 License

The Podcast
Podcast: Download (Duration: 46:25 — 27.8MB)

Past Week's Top Minnesota Stories
Gang Mentality: Is the true cost of social networks and mobile tech our privacy?

Other Top Tech Stories

Cool Thing of the Week

Upcoming Events