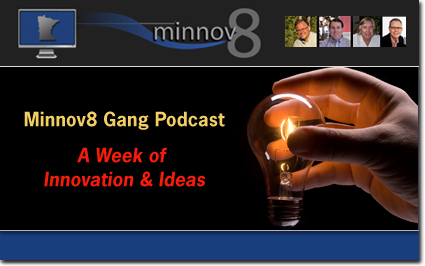 The Gang talks about a meetup with entrepreneur, VC, artist and all-around renaissance man, Gary Smaby, and his spearheading of what's euphemistically dubbed "the collaboratory", but is officially an Innovation by Design framework to incubate startups, tap into the University brain-trust, and create a culture of innovation within the University of Minnesota (read more in this PDF).
We also talk at length about Minnedemo, the event itself as well as people we met there and reactions we had (Note: we'll have a video up shortly of a few interviews we did at Minnedemo) and get into a discussion about URL shortening services.
Today's hosts: Steve Borsch, Tim Elliott, Graeme Thickins and Phil Wilson.
Discussed During the Show Notes:

Podcast: Download (33.1MB)