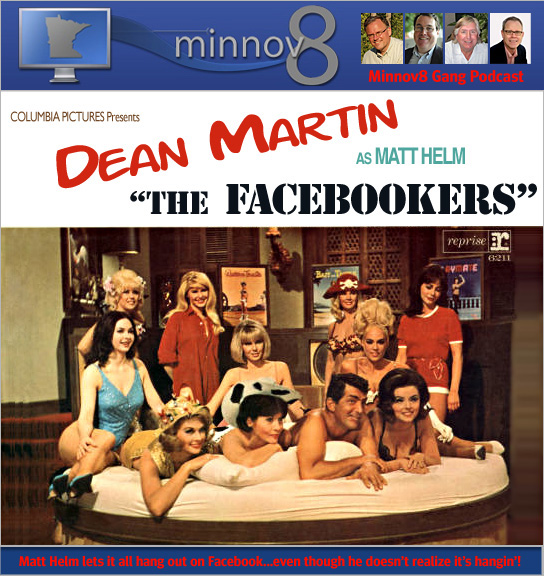 The Facebook privacy controversy continues to heat up. In fact, as of May 2010, the Better Business Bureau gave Facebook a D rating, stating "We have enough concerns about this company (for example, their offer, customer complaints, advertising, etc.) that we recommend caution in doing business with it." To bring another perspective in to the podcast, our guest this week is Tom Borgerding, CEO of Campus Media Group, an organization that assists brands with leveraging Facebook and other new media.
Show Hosts: Steve Borsch, Tim Elliott, Graeme Thickins and Phil Wilson.
Music by Kahuna Kawentzmann w/tune, "Late Bird" from podsafe Music Alley.
Modified image based on the James Bond 007 knockoff from the 1960s, the Matt Helm movies series starring Dean Martin.
Links discussed during the show:

Podcast (m8-audio): Download (Duration: 1:07:49 — 41.2MB)