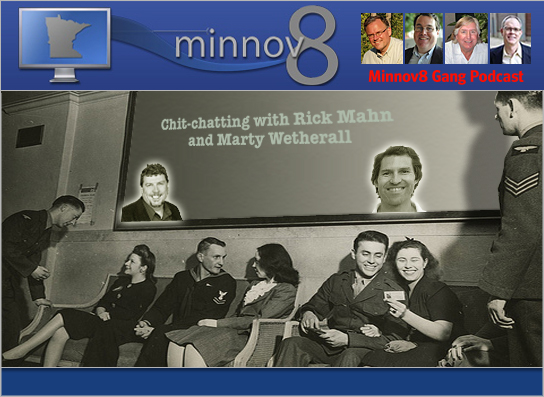 The "socialization" and connection of seemingly all we do online increasingly centers around our social graph. Our first guest, Rick Mahn, consults in the social media sphere and runs the #1 Social Media Breakfast club (nationally) right here in the Twin Cities. Rick has a unique perspective on how organizations are applying social media for customer engagement, support and, unfortunately, more and more as a marketing channel rather than a conversational medium.
Our second guest, Fallon Director of Innovation Marty Wetherall, not only has delivered critically acclaimed work at this premiere ad agency, he is CEO of FanChatter, a "chat box" technology that aggregates, organizes and amplifies real-time social conversation. Listen as we discuss how "everything seems to be social" and its implications with these two leaders.
Hosts: Steve Borsch, Tim Elliott, Graeme Thickins and Phil Wilson.
Music: Profetas is the artist & the song is "Baila" via the podsafe Music Alley.
Discussed during the show:

Podcast: Download (Duration: 1:05:40 — 60.1MB)