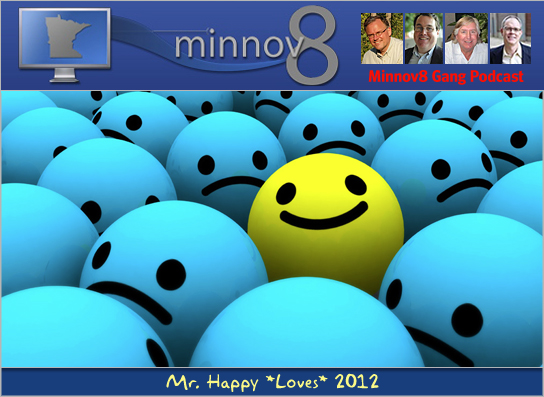 2012 started off with a bang with the Consumer Electronics Show (CES) and the start of a new year also affords the Gang a chance to see just how far and fast a local emerging firm has come in the last year.
Joining the Gang on this podcast are two guests: First up is Justin Kaufenberg, CEO & Cofounder of TSTMedia, who provides us with a solid overview of his company and all of their properties (SportNGIN; EventNGIN; USPondHockey; and NGIN itself). Then we get a CES report from Mitchell Hislop (Site; LinkedIn; Twitter) who was on-the-ground for several days looking at CES developments from a hard core geek's perspective.
Hosts: Steve Borsch, Tim Elliott, Graeme Thickins and Phil Wilson
Music: Ron Arnold & the song "Kiss Me" from the podsafe Music Alley.

Discussed during the show:
Upcoming Events: