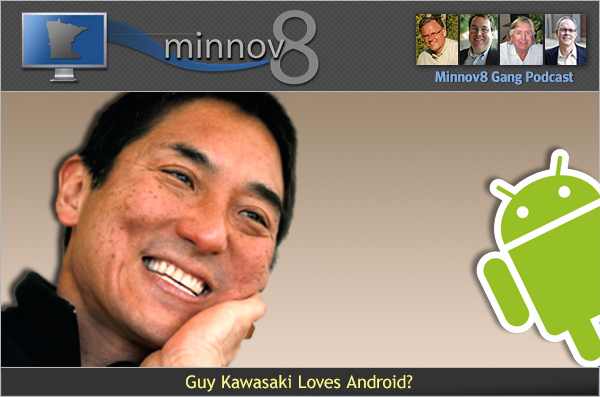 The Gang talks about the MIMA Summit where we were somewhat surprised to learn keynote speaker and former Apple evangelist Guy Kawasaki is "enchanted" by Android (but still loves his Macs). We also mention MinneDemo Rochester and Sprint's new suitor before talking about new and rumored Apple products.
Hosts: Tim Elliott, Graeme Thickins and Phil Wilson (Steve Borsch is off this week).
Music: Are We There Yet? by Hadrians Union brought to us by the podsafe Music Alley.
Discussed during the show…
Free download of Guy Kawasaki's 'Macintosh Way' book
Minnedemo Rochester live stream (update: Ben Edwards tells us about 130 showed up, 30 from the Twin Cities)
Apple ships iPod Touch and iPod Nano:
iPad mini rumor round-up:
Upcoming Events…

Podcast: Download (Duration: 42:27 — 29.1MB)