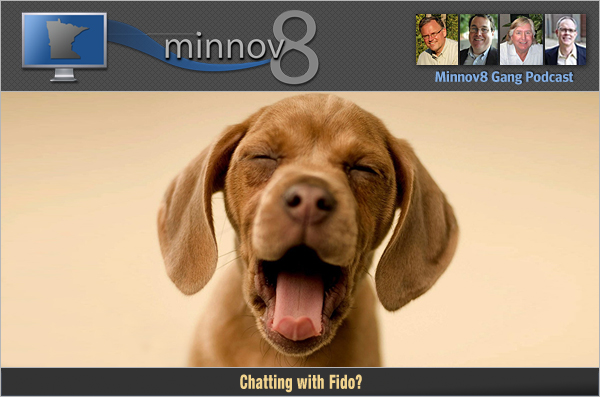 Several good Minnesota stories this week, including how to talk to 'Fido' when you're away from your home and whether or not your dog even thinks you're really there or doesn't care!
Hosts: Steve Borsch, Tim Elliott, Graeme Thickins and Phil Wilson.
Music: Please Don't from Vince Carpentieri. From the podsafe Music Alley.
Discussed during the show…
MN Stories
Google Glass
Steve's Security Tip of The Week
Gang Mentality: Apple Deathwatch?
Emerging Global Scandal
Upcoming Events…

Podcast: Download (Duration: 1:01:41 — 53.7MB)