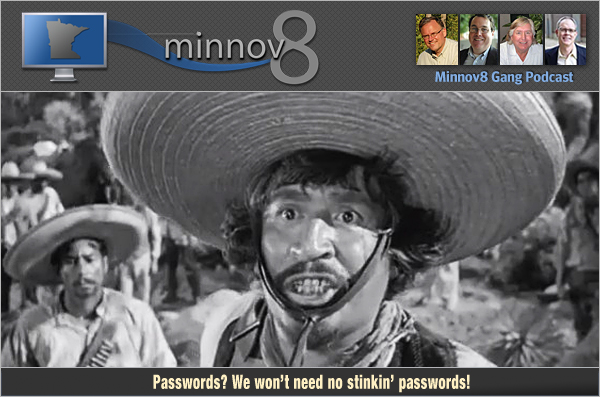 Hosts: Steve Borsch, Graeme Thickins and Phil Wilson (Tim Elliott is off this week).
Music: Don't Walk Away from Smoke Ring Days. From the podsafe Music Alley.
Discussed during the show…
Minnesota Stories
Internet Sales Tax
Steve's Security Tip of The Week: We won't need no stinkin' passwords!*
Upcoming Events…
*Reference to the quote "Badges? We don't need no stinkin' badges!" (actually a misquote) from the movie, "The Treasure of the Sierra Madre." (15 second clip from the movie here).

Podcast: Download (Duration: 53:13 — 44.6MB)