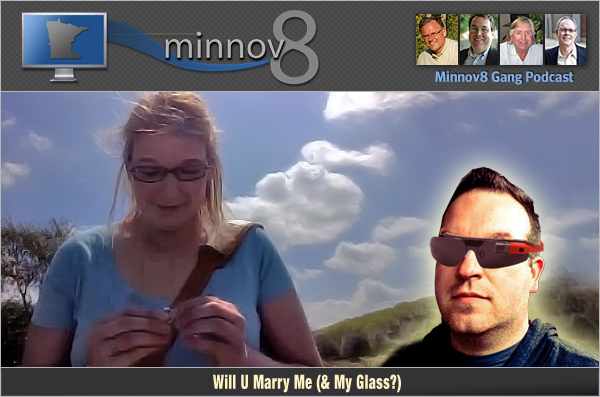 Lots of good Minnesota stories this week and our special guest is Breon Nagy (LinkedIn, Twitter, blog), Product Manager @Code4Gadget enthusiast by night. Glass Explorer #769. Breon is Minneapolis Tech fixture.
Hosts: Steve Borsch, Tim Elliott, Graeme Thickins and Phil Wilson.
Music: Flood Water Rising from Texarillo. From the podsafe Music Alley.
Discussed during the show…
MN Stories
Google Glass & Our Guest
Upcoming Events…

Podcast: Download (Duration: 58:07 — 47.2MB)
Subscribe: iTunes | Android | RSS