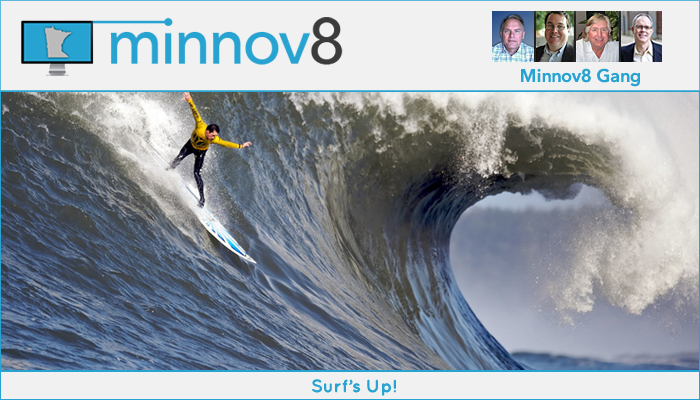 This past week has seen giant ocean swells in Hawaii and high surf on the California coast, specifically in the area known as Mavericks, just in time for the big surfing contest.
Yes, Graeme surfs so the Gang discussing it is sort of relevant. More to the point, however, is the likelihood that most Minnesotans would prefer to be hanging out near a warm ocean about now, right?
Hosts: Steve Borsch, Tim Elliott, Graeme Thickins and Phil Wilson.
Music: When I Look Up At the Sky Artist: Kara Square and Piero Peluche. Brought to us by Music Alley.
Photo credit: Flickr user Ultraview Admin under this Creative Commons license.

Discussed During the Show
Minnesota Stories
Other Stories
Happy Birthday Macintosh (born January 24, 1984)
Steve's Security Tip of the Week: Chrome users: Stop people from eavesdropping on you!
Upcoming Events


Podcast: Download (Duration: 1:08:43 — 56.3MB)