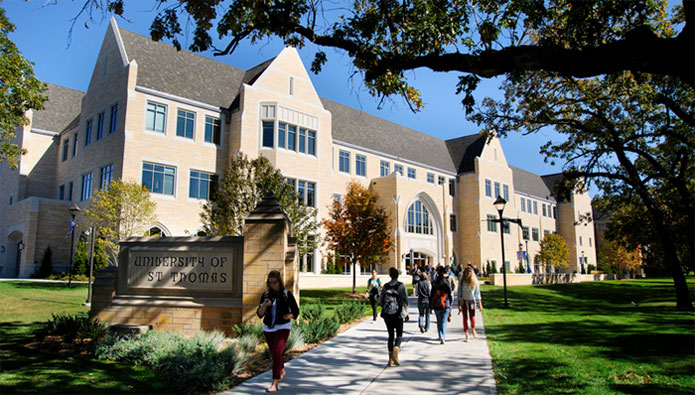 Learn about the future of education technology and the Twin Cities regional edutech cluster during EduTech 2014 Showcase & Forum: Engagement & Creative Opportunity Abounding! Through showcases, keynotes and case studies, EduTech will identify needs and potential as education and learning are disrupted by technology. The event includes Minnesota edutech sector recognition, a case study with Venture Academy of Minneapolis, networking and a dinner and keynote addressing a global view of technology and learning.

WHEN IS IT? The event runs from noon-7 p.m. on Wednesday, April 2nd, at Woulfe Alumni Hall in the Anderson Student Center at the University of St. Thomas, St. Paul campus. (MAP)
WHO SHOULD ATTEND:  education technology focused businesses and entrepreneurs, investors, educators, administrators, corporate education technology executives, researchers and those who care about learning, innovation and education.
REGISTRATION: For more information, complete events schedule or to register, visit http://edutech2014.eventbrite.com/
APPLICATIONS TO SHOWCASE a new education technology at EduTech are open through March 19th.  Nominations for the "Celebrated EduTech Entrepreneur/Technology Award" will be accepted through March 19th.  For application and nomination forms please contact: edutechmn2@gmail.com.

EduTech 2014 Program
12:00:  Registration and EduTech Company Exhibits
12:50:  Opening – Dr. Mark W. Salisbury, Dean, University of St. Thomas – College of Education, Leadership & Counseling, Author and EduTech Company Founder
1:30:    Minnesota EduTech Sector Recognition and Showcase – Michael Langley , CEO Greater MSP and Katharine Grayson, Minneapolis & St. Paul Business Journal
2:30:    Featured Comments and Special Announcements – Victor Ahmed – Innovation Pavilion, Founder & Investor; Steven Wellvang – Educelerate MN
3:15:    Break and Networking
3:30:    Featured Comments –Moderator, John Moravec, Education Futures
4:00:    Case Study of Venture Academy, a Gates Next Generation Learning Challenges (NGLC) Wave IIIa School – Jon Bacal, Co-founder, colleagues and students
5:15:    Reception & EduTech Company Exhibits
5:45:    Dinner and Keynote Address, "Technology & Learning – A Global View" by Dr. Cristobal Cobo, Research Fellow, Oxford Internet Institute, Oxford University
7:30:    Conclusion

Share the opportunity! https://edutech2014.eventbrite.com and hashtag #edutechmn

Sponsors
Minneapolis/St. Paul Business Journal
Sponsors to support attendance by New Teacher Candidate Students are most welcomed and interest is strong! Please contact edutechmn2@gmail.com