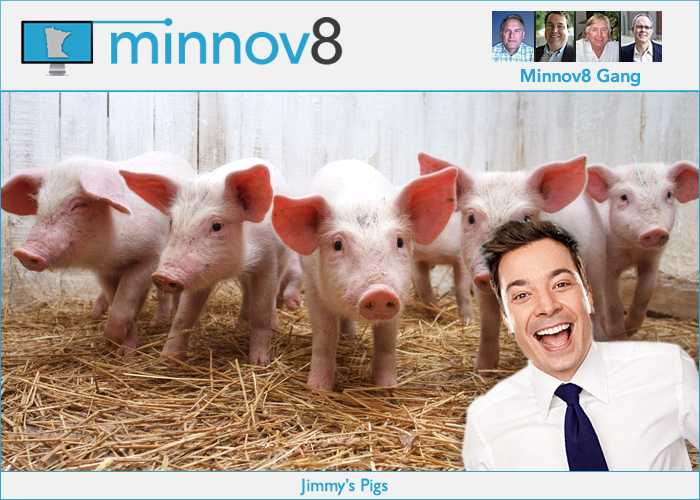 We got a chuckle this week out of a local entrepreneur's IndieGoGo fundraiser to get the Tonight Show's Jimmy Fallon to a wedding at his family's farm in Hayfield, MN, especially the 'pig angle' to entice investors (and yes, go there and help them do it while thinking, "That pig with Jimmy is cute. Wonder how he'll taste?").
Hosts: Steve Borsch, Tim Elliott, Graeme Thickins and Phil Wilson.
Music: I'm Gonna Leave This Town by Les Gordons. Brought to us by the podsafe Music Alley.
Discussed During the Show
Minnesota's Top Stories
Last Week's Other Big Stories
Steve's Security Tip of the Week
Encrypt your mobile phone calls with an app: Signal for iOS or Redphone for Android
Gang's "One Cool Thing of the Week"
Upcoming Events

Podcast: Download (Duration: 1:19:00 — 66.1MB)