Lots of rumors about Apple's upcoming September 9th new product announcement. We discuss the iPhone 6 rumor, how big it is, how these new, big smartphones (dubbed "phablets" for phone/tablets) may be negatively impacting tablet sales, and a whole lot more.
Hosts: Steve Borsch, Tim Elliott, Graeme Thickins and Phil Wilson.
Music: Love Dog by Chris Juergensen. Brought to us by the podsafe Music Alley.
Discussed During the Show
Minnesota's Top Stories
Last Week's Other Top Stories
Apple Rumour Roundup!
Amazon
iPad, RIP 2010-2015?

Steve's Security Tip of the Week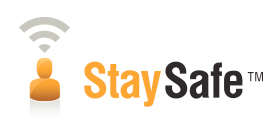 Be safe, or keep a loved one safe, with a tracker app like StaySafe Personal. This app notifies friends or family if you are in trouble or don't check-in safely. It sends your phone's location via email or SMS so you can be found fast.

Gang's "One Cool Thing of the Week"

Upcoming Events
Ongoing Events

September

Twin Cities Startup Week and Startup Weekend Sept. 9-14 (multiple events)
"Gigabit Highway" conference, Minneapolis Sept. 2-4
Beta.mn 1.5, Sept 9th, 6:00-9:00 pm, Worrell Design
MinneDemo 18, September 11th

SMBMSP #70 – Social Media Trends

, with featured speakers from…@Minnov8! Sept 12th, 8:00-10:00 am (tickets to be released next week)
Fundraising and Intellectual Property Considerations, a free event for startups at TreeHouse Health, Sept. 16th
MHTA Tekne Awards Finalist Announcements, Wed Sept 17th
MinneAnalytics 

"Marketing Analytics" Conference

 (#MAMAmn), Sept. 30th, 8:00am-5:00pm+beer (Eventbrite link coming soon @MInneAnalytics and their website)

October

November

March

April

The Podcast

Podcast: Download (Duration: 1:04:59 — 54.7MB)
Download or listen link

We also briefly mention the movie Bring Me the Head of Alfredo Garcia which prompted the creation of this graphic. It was going to be the original image for this podcast post, but we thought better of it in light of what's going on in the world today: