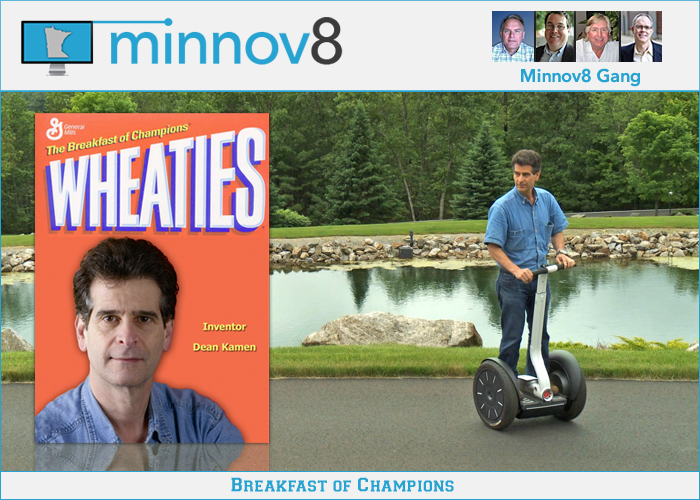 Inventor Dean Kamen is on our minds since he was just in town as one of the keynoter's for the Minnesota Interactive Marketing Association (MIMA) Summit. This guy is incredibly prolific which begs the question: Why isn't Dean Kamen on a Wheaties box?
Hosts: Steve Borsch, Tim Elliott, Phil Wilson and Julio Ojeda-Zapata (Graeme Thickins is off).
Music: Deep Blue Sky by Chris Harper. Brought to us by the podsafe Music Alley.
Discussed During the Show
Minnesota's Top Stories
Other Top Stories
The Streaming Wars Have Begun:
Apple
Google
Steve's Security Tip of the Week
Cool Thing of the Week
Upcoming Events
The Podcast

Podcast: Download (Duration: 1:08:51 — 56.5MB)