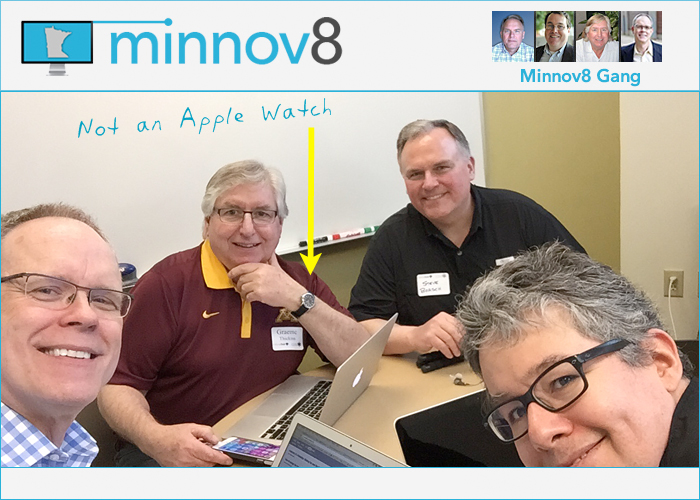 We recorded this show at Minnebar, a 1,000+ strong attended technology event held at the headquarters of Best Buy. Yep…we talk about the Apple Watch which, unfortunately, will cause Graeme to ditch his trusty 1978 vintage Timex.  😉
Hosts: Steve Borsch, Graeme Thickins, Phil Wilson & Julio Ojeda-Zapata (Tim Elliott is off).
Music: No More Blues by Albert Hickman under a Creative Commons License.
The Podcast

Podcast: Download (Duration: 36:51 — 25.3MB)
Download or listen link

Story Links
Past Week's Biggest MN Stories
We're at Minnebar!
MN Apple Watch stories

Other Top Stories (focus on Apple Watch this week)

Apple Watch Review Roundup:

Upcoming Events