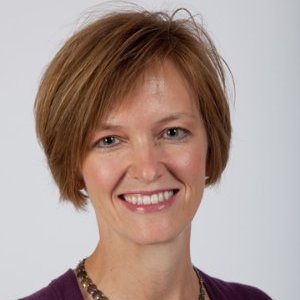 Karla Lemmon has done it. She's left a successful corporate career as a product manager to pursue her dream of becoming a tech entrepreneur and marketing her own app — an app for which she's convinced there's a big need.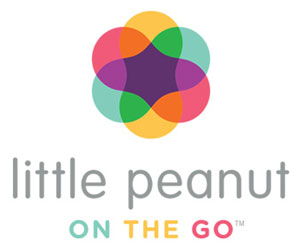 Little Peanut on the Go is a personal-assistant mobile app for parents to help them stay organized and connected when they or their children are away from home. It lets parents create packing lists and to-do lists, build care schedules to share with caregivers, and connect with their children while they're away with updates and photos. Little Peanut on the Go just became available this month, first in the Google Play App Store for Android devices. It's expected to be available very soon in the iOS App Store. (UPDATE: it's there!)
This month was also Karla's official start date for taking the reins of her own firm, Karimack Productions LLC, on a fulltime basis — and beginning the process of marketing her new app. She says she's had several business ideas over the years, "but Little Peanut on the Go is the idea that gave me the passion to actually pursue entrepreneurship." Read more about Karla's story in her own words on her blog.
Previously, Karla was employed by Honeywell for a dozen years in a variety of progressively responsible positions. Most recently, she was a program manager, where she managed all aspects of a SaaS communications application, including product design and development, marketing, pricing, usability and quality testing, and deployment. Karla has a mechanical engineering degree and also holds an MBA from the University of Saint Thomas. Read more about her background on her LinkedIn profile.
I first learned about Karla's new venture last fall when I attended and reported on the 2014 "MobCon" mobile conference in Minneapolis. In my recap of the event, I wrote about how she took first prize in the startup pitch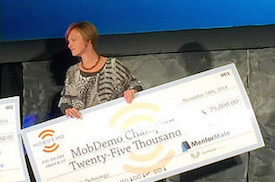 competition — going up against some pretty smart guys! — winning $25,000 in cash and services in the process.  As I said at the time, I was pretty blown away with the quality of her pitch and her app.
While Karla was self-funding the development and testing of her app, she realized she'd need to raise some funds to begin the marketing process once the app was available for download. But how? After considering various options, she chose to do a crowdfunding campaign — but not on Kickstarter or IndieGoGo, where it can be hard to get noticed. Rather, Karla decided to use a site designed specifically for women entrepreneurs: Plum Alley. Her campaign to raise just a modest $7500 is underway there, and it's doing well in the short time it's been live. Read about Karla's decision to go with Plum Alley in a recent blog post she wrote.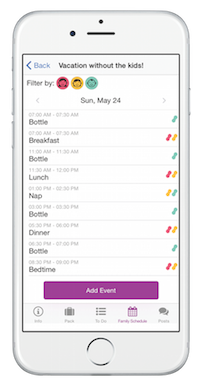 So, tell your mommy friends — and grandparents, too! Have them download the app. And, let's see if we can help Karla reach her funding goal. You can support her project right here on Plum Alley. Creative, smart, hard-working Minnesota women entrepreneurs like Karla deserve our support!
Also, be sure to follow Little Peanut On the Go on Twitter, and Like the app here on Facebook.