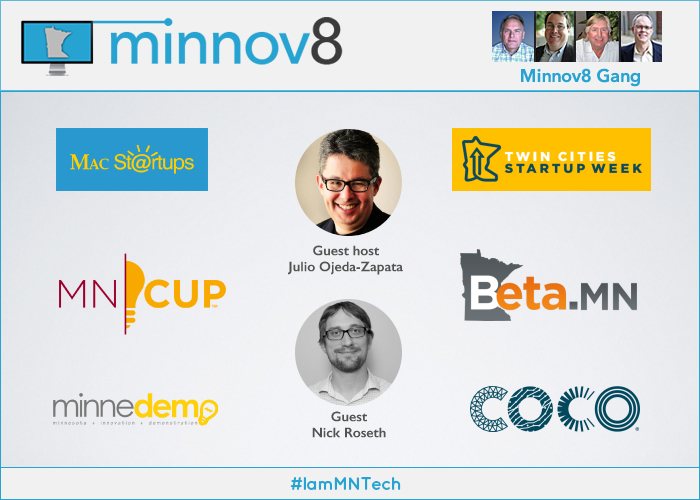 This week's show has two bonus guests: our guest host, Julio Ojeda-Zapata, and our guest Nick Roseth. The former has unique perspectives on the tech stories covered and the latter has an exciting new Minnesota-tech-centric documentary called DocuMNtary, an effort which has this Kickstarter to ensure it gets made. Go there, watch the trailer, and support it!
A new hashtag has also emerged, #IamMNTech, which is the perfect way to identify Minnesota's accelerating technology ecosystem and promote anything tech-centric here in the #North. Use it going forward.
Hosts: Steve Borsch, Tim Elliott, Phil Wilson and Julio Ojeda-Zapata (Graeme Thickins is off).
Music: Blue Funk by Donconscenti under a Creative Commons License.

The Podcast

Podcast: Download (Duration: 1:03:56 — 53.2MB)

Story Links
Past Week's Biggest MN Stories
Our Guest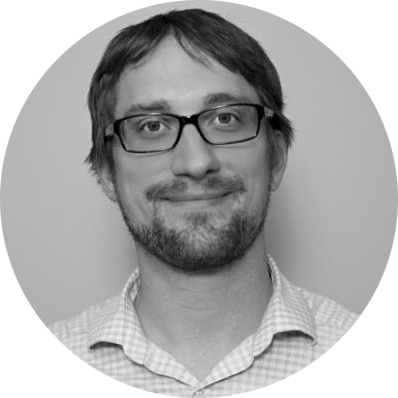 Nick Roseth (LinkedIn) of SWAT Solutions. With 16 years in digital, Nick has worked with companies big and small to grow business while leveraging available resources. He and a small group of tech enthusiast have launched this Kickstarter campaign to tell the story of the thriving technology community in the Twin Cities.
See more at DocuMNtary and also see this article, which Julio Ojeda-Zapata published right after this podcast recording: St. Paul man planning DocuMNtary.
Other Top Tech Stories
Cool Thing of the Week
Upcoming Events